THE filling service for two-chamber pressure packaging.
Our range of services covers the following sectors:
Filling: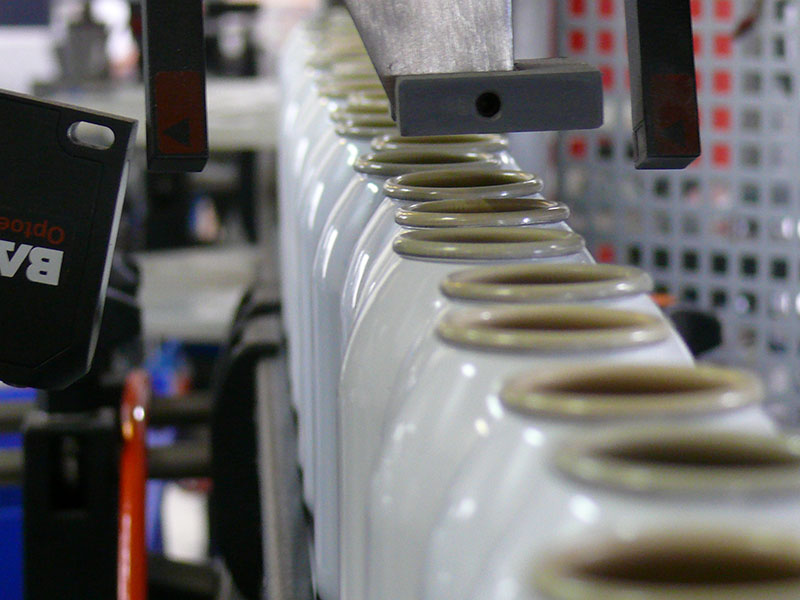 Vario-Pack has a variety of filling lines that allow the following systems to be processed:
- Two-chamber systems with aluminium foil liner bag (can in can)
- Two-chamber systems with laminate liner bag (Pageris; EP; Lindal etc.)
- Two-chamber systems with plastic liner bag (presspack)
Packaging
Vario-Pack will deliver your products ready for sale, if requested.
From attaching the specific adapter directly to the can, through to affixing stickers or other promotional aids, up to packing and assembling display boxes, we fulfil our customers' individual design requests.
Decoration/labelling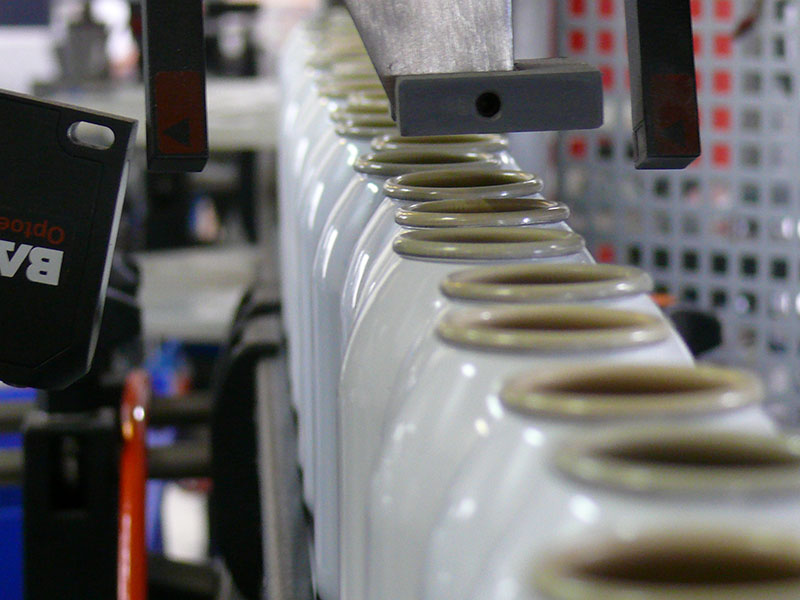 There are primarily two different types of decoration.
The lithographed can which, however, is occasionally associated with uneconomic minimum order quantities, and the labelling method used.
Vario-Pack has 7 different labellers, two of which are used for so-called "wet glue labels".
In addition, 5 machines are available that allow both paper as well as foil "self-adhesive labels" to be affixed.
We are also able to perform the labelling using self-adhesive multi-layer labels.
Our services include complete monitoring during the printing process and providing the labels if print data are supplied in digital form..
We can of course also process labels supplied by you, after clarifying the technical details.
Shipping & logistics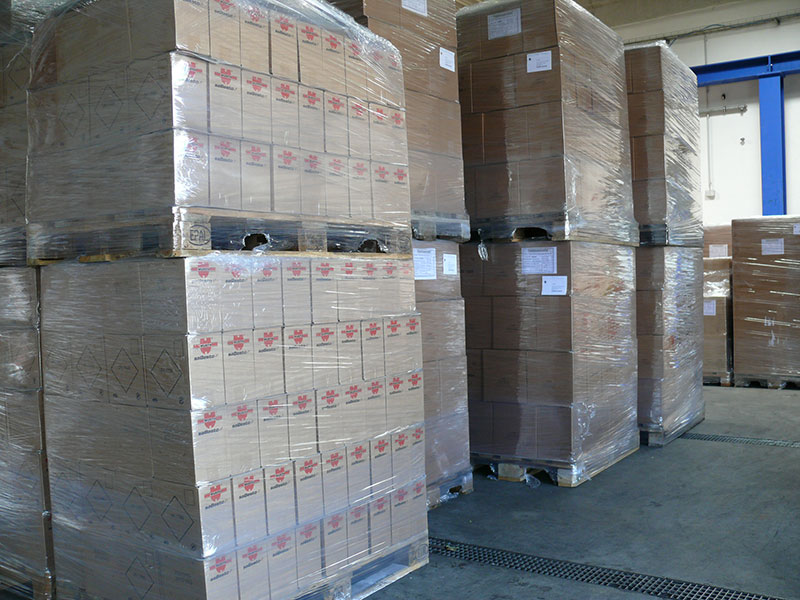 If desired, Vario-Pack will organise transportation.
Our reliable transportation partners will ensure that your goods arrive at their destination reliably, on time and undamaged.
The goods you have ordered often leave our premises on the day of completion already.
Our carriers' specialists are available to lend their experience for specific cross-border goods traffic (e.g. by sea freight or third-country freight).
Our shipping personnel are of course trained analogous to ADR in hazardous material regulations for road and sea [GGVStrasse and GGVSee].
Prototype service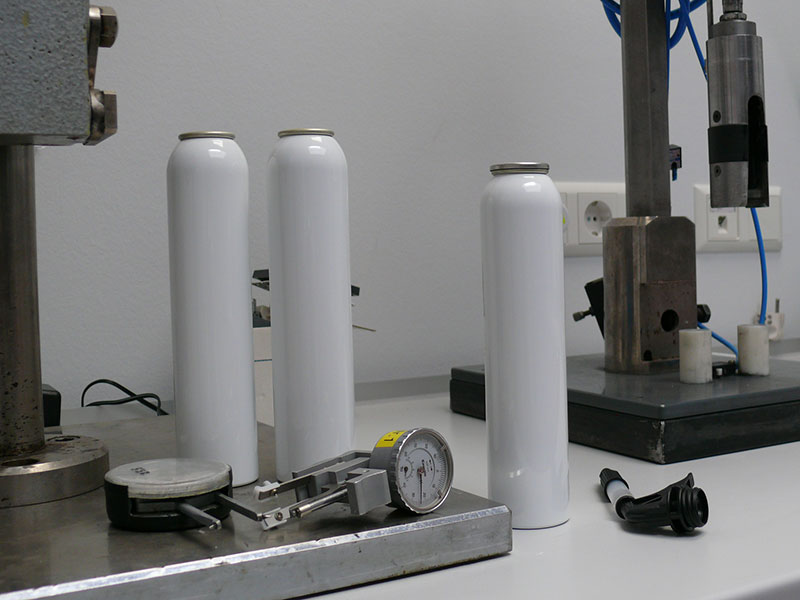 Prototype bottling
The optimal combination of valve, adapter and active substance is necessary to achieve maximum functionality. To this end, extensive sampling is required in order to subject the complete product to an application test that is as realistic as possible.
Stability tests should be conducted as well. Storage in a heated cabinet e.g. at 40° C will simulate a prolonged storage period. As regards storage temperatures, please note that the resulting steam pressure generated by active substances will need to be added to the increased gas pressure; therefore, please reduce the temperature where required (see also: Dalton's law of partial pressures).
Since we will be performing the filling services, we will also need the visual inspection and the test fill to ultimately allow us to define the most sensible filling method. Processing the prototype material from cartridges will yield the most informative result to evaluate filling capacity.
For this purpose, please send us some sample material in cartridges, if possible. We will also need a material safety data sheet and/or a technical data sheet for the active substance. The quantity will depend on the desired number of samples. Sampling is usually carried out on ca. 5-12 cans.
You can enter your individual requests as regards the form of application, the type of adapter or the filling quantity in the prototype request form, available on the download area.
Please enclose this sheet when you submit your active substance to us.
Cover form for prototype requisition
Once you have downloaded the form, you can enter your individual feature requests in the form, print it out and enclose it with your sample shipment.
Please enter as much information as possible in the form.
Of course, we are also available to you for a personal meeting to discuss prototype bottling and/or sample features.
Click here to
DOWNLOAD